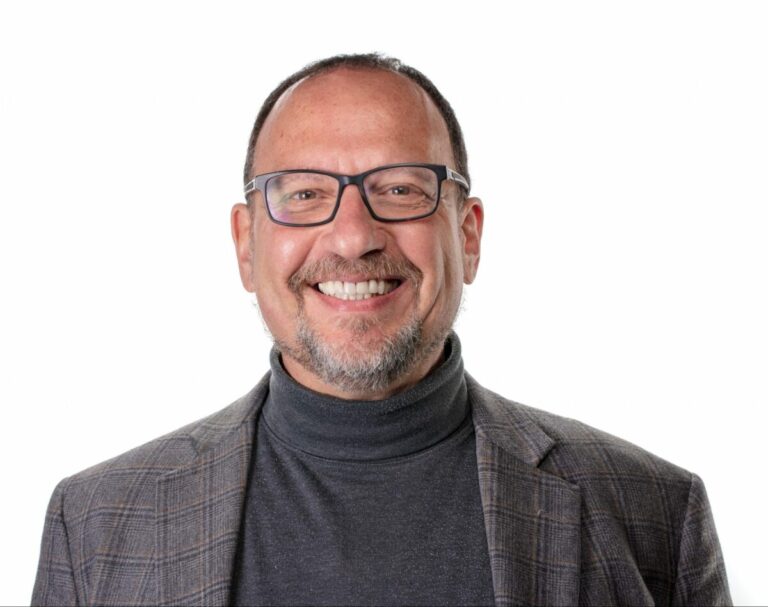 Ron Kamen
CEO EarthKind Energy Consulting, 
Clean Energy Thought Leader
Ron Kamen's life mission is to empower everyday people to make clean energy transitions to reduce their carbon footprint– and save them money. For more than three decades, Ron has energized communities, governments, non-profits, and businesses to take their next step and increase energy efficiency, use renewable energy, and lower electricity, heating & transportation costs. He's now building an online community of AWESome EarthKind people ready to "Go Clean and $ave Green."
Ron began as a consumer advocate, fighting to stop monopoly utility rate increases that forced fixed-income seniors to choose between "heating and eating." He became an energy policy expert, and led local, state and national efforts to create policies that recognize energy as the basis of modern civilization– and clean energy as the center of our health, a livable environment, economic growth, quality jobs, and justice.
While President of the NY Solar Energy Industries Association, Ron led the campaign that culminated in the $1 Billion NY Sun program. He built and managed successful wind power & solar energy marketing, sales, and public education campaigns, and became a recognized coalition builder with the renewable energy industry, distribution utility companies, Energy Service Companies (ESCOs), government leaders, and environmental organizations.
Ron has created Clean Transportation programs that secure discounts, cash, and tax incentives for residents, nonprofits and businesses, and moved local communities to become #1 in Electric Vehicle (EV) adoption in their state. He's built "Heat Smart" programs that secure millions of dollars in funding for clean heating and cooling, and show builders and developers how clean energy solutions can save upfront capital, lower operating costs for themselves and their customers– all while reducing their carbon footprint.
In addition, Ron has developed and directed hundreds of small clean energy projects that save people money, improve air quality, have a positive impact on the environment – and leave a proud legacy for our children and grandchildren. He's currently working to share ways that people everywhere on Planet Earth (all of "EarthKind") can use the AWESome forces of the Air, Water, Earth, and Sun to supply all the clean electricity, heat, air conditioning and transportation we need to survive– and save money doing it.
E2 New York Metro Area, Chapter Director
E2 (Environmental Entrepreneurs) is a national, nonpartisan group of business leaders, investors, and professionals from every sector of the economy who advocate for smart policies that are good for the economy and good for the environment. E2's members have founded or funded more than 2,500 companies, created more than 600,000 jobs, and manage more than $100 billion in venture and private equity capital.
As a Chapter Director, Ron works with E2 members & staff to provide clean energy policy & technology education and advocacy in Albany, NYC, and the region.
E2 New York Metropolitan Area Chapter has four focus areas:
Take Comprehensive Action on Climate
Modernize and Electrify the Transportation & Heating Systems
Accelerate the Clean Energy Transition
Expand Access to Energy Efficiency Job
Clean Energy Business Network, Member
The Clean Energy Business Network is the small business voice of the clean energy economy, working to enhance opportunities for clean energy providers through policy support, market and technology information, and business development. Our 3,000+ members work in all 50 U.S. states, nearly 350 Congressional districts, and across every aspect of the clean energy economy, including renewable energy, energy efficiency, natural gas, and other advanced energy and transportation technologies.
Started in 2009 by The Pew Charitable Trusts, the CEBN is now an independent initiative of the Business Council for Sustainable Energy, a coalition of companies and trade associations from the energy efficiency, natural gas and renewable energy sectors.
Ron regularly participates in DC meetings with federal officials to advocate for clean energy policies.
New Yorkers for Clean Power, Founding Member
NYCP is focused on advancing solar, wind, energy efficiency, electric vehicles, renewable heating and cooling, as well as creating jobs in these industries for all communities in New York.
Ron is a co-founder and active participant, helping to determine NYCP's goals and actions
Con Edison EV Stakeholders Group, Member
An invitation-based collaborative which meets to listen to exclusive speakers, exchange views, and build alliances. The collaborative is intended to be a forum for diverse stakeholders, including utilities, OEMs, charging service providers, government agencies, and NGOs to present and exchange ideas on the advancement of EVs and other electrified transportation in New York.
Transportation Climate Initiative, Stakeholder
Ron was invited to the first TCI stakeholder meetings and is working to ensure that TCI creates effective mechanisms for the clean energy transformation of the Transportation system (which is the largest source of Greenhouse Gases in New York).
The Center for Liver Disease and Transplantation at Columbia